Every Tuesday, it's Taco Tuesday from 5pm to midnight!
Weekly Special Tacos
Our kitchen krew comes up with three different tacos every week, which are often extremely creative. Tacos are 3 for $8, mix and match as you like. The current week's selections are updated here every Tuesday afternoon.
Regular Tacos
Besides the 3 special tacos every week, we now have "normal" tacos as well. These are served traditional style with onions and cilantro.
Steak
Pulled Pork
Short Rib
Chicken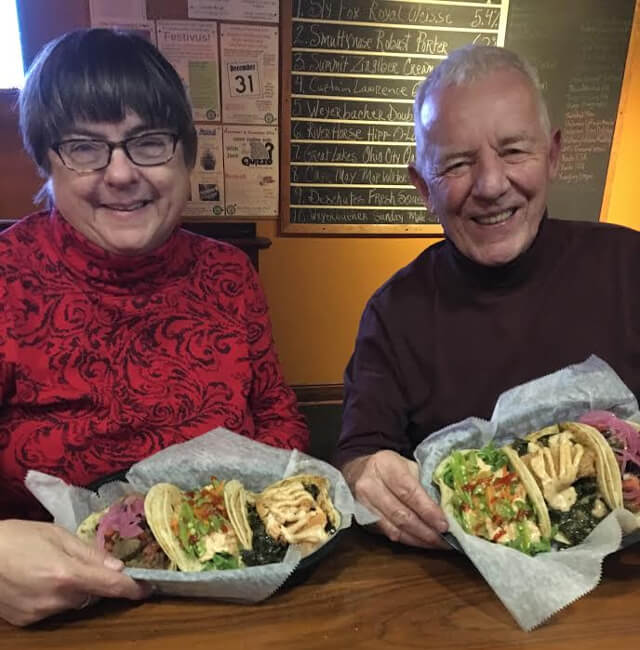 ---