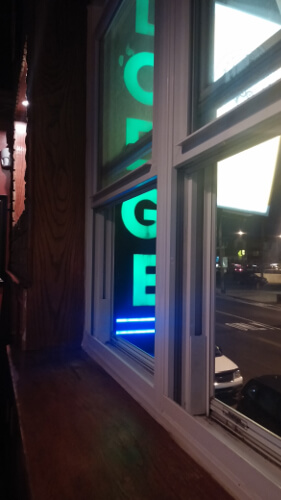 As well as striving to be a great beer bar, we also try to be a great whiskey bar. We keep our eye on the selection at the liquor store and try to grab up any close-outs, limited distributions, or one-timers that we see.
If we had enough room, we would have the same selection on both floors, but we don't. We tend to have more bourbons on the second floor and more scotch on the first. If our second floor is closed, the first floor bartender might be able to run up and grab a second floor only bottle for you.
If you would like to see a certain whiskey at the G-Lodge, just send us an e-mail. We'll try our best to get it.